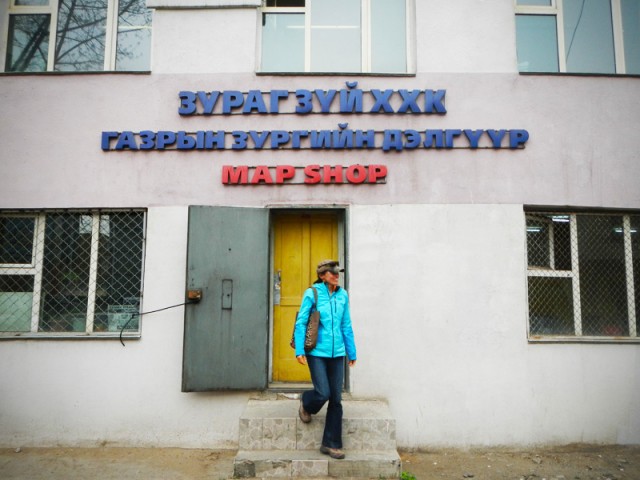 The Tributary Fund sent a team of ecological scientists to Mongolia, with the goal of helping local citizens create a restoration vision for landscapes that are overgrazed and degraded by mining. As is true in parts of the American West, the challenging geologic and climatic conditions make it difficult for revegetation projects to thrive, as drying winds are abundant and water is in short supply. The trip serves as a great opportunity to share restoration knowledge and experiences.
The team will send frequent updates on their travels, including sets of beautiful photos from the heart of Mongolia. We wanted to find an easy, inexpensive way to share their photos, and to provide spatial context so folks not familiar with Mongolian geography could trace the team's progress. We settled on a nifty third-party application called iMapFlickr that places geolocated photos (coordinates are embedded in the EXIF information) from a Flickr account onto a Google basemap. The map can be embedded into a website or left as a direct link to an iMapFlickr account. The Tributary Fund office in Bozeman, Montana can then drag-and-drop the photos into their Flickr photoset as they come in from the field, and the map will automatically update. The workflow is beautifully simple, does not require any customized coding, and is free of charge.
Note that you do have to zoom out a bit to see the photo locations.